NutriFlex™ Collagen — Our Story
Advanced Collagen Supplements for Dogs, Cats and Horses — For an active, happier and healthier life.
"Until one has loved an animal, a part of one's soul remains unawakened." Anatole France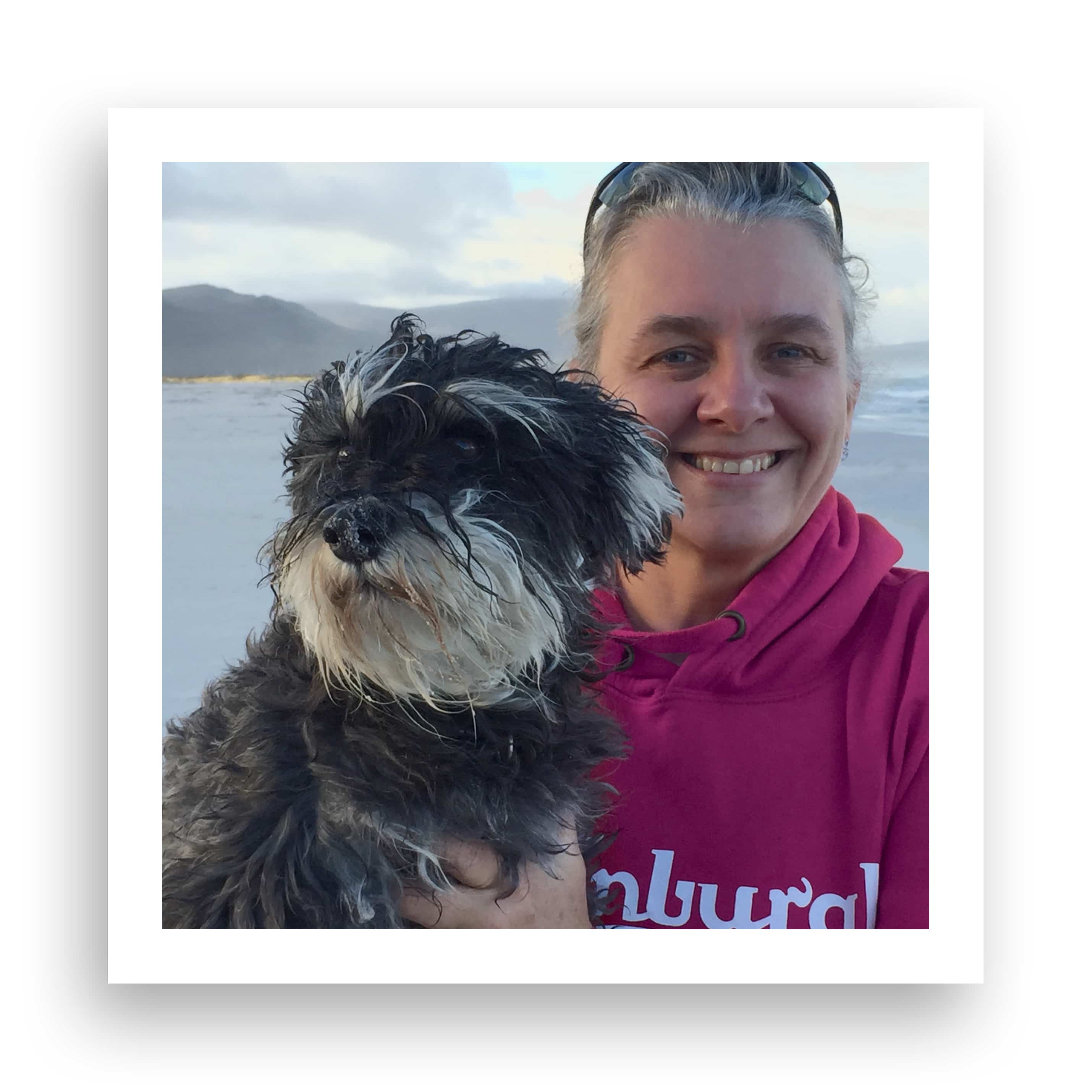 Hector
Chief Inspiration Officer
Sharon Milani
Director, SmartPack PTY Ltd
What makes NutriFlex™ different?
1. Up to 90% Protein
Unlike most other joint-support and mobility supplements, NutriFlex™ is also a nutrient-dense protein-rich collagen powder packed with naturally derived essential amino acids. Protein is crucial to providing a healthy and balanced diet. Protein and amino acids are vital to your animal companion's optimal function, health and immunity. Protein deficiencies over time can lead to premature ageing, fatigue, weakness and health problems. A daily scoop of NutriFlex™ helps to eliminate dietary protein deficiencies.
2. Does not contain synthetic vitamins
NutriFlex™ is 100% natural, safe and effective. Unlike other mobility supplements, NutriFlex™ contains naturally derived sources of glucosamine, chondroitin and hyaluronic acid which are clinically proven to provide higher rates of absorption and efficacy than their synthetic counterparts.
3. No heavy metal toxicity
NutriFlex™ is formulated with OptiMSM® which is the only GRAS (Generally Recognised as Safe) certified MSM (organic sulphur) powder in the world. Unlike generic MSM powders used in most other supplements, ultra-purity OptiMSM® has been distilled 4 times to remove all traces of toxins and heavy metals.
4. Non-acidic
NutriFlex™ is formulated with Vitamin C as Calcium Ascorbate and not Ascorbic Acid. Calcium Ascorbate is a powerful immune booster, non-acidic form of vitamin C which is much more gentle on the gut than regular vitamin C.
5. Suitable for human consumption
NutriFlex™ is formulated using only the finest ultra-pure natural ingredients which are all human food-grade approved. What's good for your animal companion is also good for you!
Hector — our most amazing mini schnauzer of 15 years, inspiration and guiding light behind NutriFlex™ — 100% natural anti-ageing collagen supplements for dogs, cats and horses.
With a passion for animals and a love of wildlife photography, I emigrated to South Africa from the UK with my 2-year-old Giant Schnauzer, Riley and 36 Koi Carp in 2004.
Just before takeoff, the flight captain offered assurances to raucous applause from passengers that Riley was safely onboard. Landing in Cape Town I was so relieved to be greeted by the sound of barking and howling — reunited to begin the next chapter of our journey through life.
Sadly it wasn't to be — two weeks later Riley was dead. He suffered a massive seizure and despite hospitalisation died four days later from organ failure and a reaction to regulatory emigration inoculations of Novibac Lepto 4.
Broken-hearted and alone (with 36 recuperating and blissfully oblivious Koi Carp) drowned by torrents of tears and unanswered questions — a promised and beautiful life was gone forever.
Hector came into my life from Roodewall Kennels (recently made infamous by its exposure as a puppy mill). Such a tiny soul but larger than life character he was immediately expelled from puppy school for being untrainable. Adored and much loved by everyone Hector refuses to be kissed — any sight of puckered lips and his head is instantly turned away!
My promise to Hector was to give him the best of everything. My wish is for him to live forever!
Hector has been blessed with an active and healthy life. He loves running the beach most days but over the years has slowed down and his joints have stiffened. Aged 12 he began chewing at his feet. X-rays showed severe rheumatoid arthritis — spinal vertebrae had literally fused together. A course of NSAID's (non-steroidal anti-inflammatories) was recommended. Almost overnight Hector developed raised liver enzymes, kidney issues and struvite bladder stones.
Hector became so lethargic that he couldn't even lift his head — I thought he was dying? The vet "confirmed" that he was dying and being an "old" dog suggested transporting him over the rainbow bridge.
Time for a second opinion! Hector was hooked up to a saline drip and transported to the animal hospital, detained overnight and underwent an emergency procedure to flush bladder stones from a blocked urethra. Such a welcome and wonderful transformation within 24hours!
As a business (SmartPack PTY Ltd) we already offered pure collagen supplements (for humans) and had witnessed some excellent results in people suffering from chronic joint-pain and arthritis without resorting to NSAID's. A light-bulb moment. Hector has been given a daily scoop of synergistically fortified collagen ever since. No more NSAID's. No more stiffness, no more crying or struggling to get onto his feet. And best of all — no need for any more visits to the vet!
That was 3 years ago! Hector is now fast approaching his 15th orbit around the sun — even though he is completely deaf and continues to turn his head away he is still loving his 4km morning walks on the beach.
SmartPack's research and development team spent those month's researching, trialling, fine-tuning advanced formulations and working with animal food scientists and holistic vets to perfect NutriFlex™ and to process approvals and registrations with DAFF. (Department of Agriculture, Forestry and Fisheries — South Africa).
Today we are immensely proud to share our love, passion and knowledge that is NutriFlex™.
NutriFlex™ is a South African first — a new generation of anti-ageing, ultra-pure, nutrient-dense collagen protein supplements for animals. 100% natural, safe and effective with no side effects.
Hector enjoys a daily scoop of NutriFlex™ Advanced Complex (the orange tub) — developed specifically for senior animals and those already suffering from chronic joint and mobility issues. Hector's brother — mini schnauzer, Ralph — just 9 months old (22 august 2019) enjoys a daily scoop of NutriFlex™ Maintenance Complex (the green tub) developed to promote daily vitality and help offset the degenerative effects of ageing and avert future joint or mobility issues.
Backed by science and recommended by vets, NutriFlex™ may also help your best friend and devoted animal companion enjoy a more active, happier and healthier life?
Sharon Hector
 CREATED BY NATURE — CRAFTED BY NUTRIFLEX — RECOMMENDED BY VETS
100% natural and 100% pure active ingredients for an active, happier and healthier life
VITALITY MOBILITY AGILITY