NutriFlex Customer Reviews
STRAIGHT FROM THE HORSES MOUTH
To provide you with a better understanding of NutriFlex's effectiveness, we have collected genuine user reviews. Knowing what others have experienced while using NutriFlex is essential; these reviews can help you make an informed decision.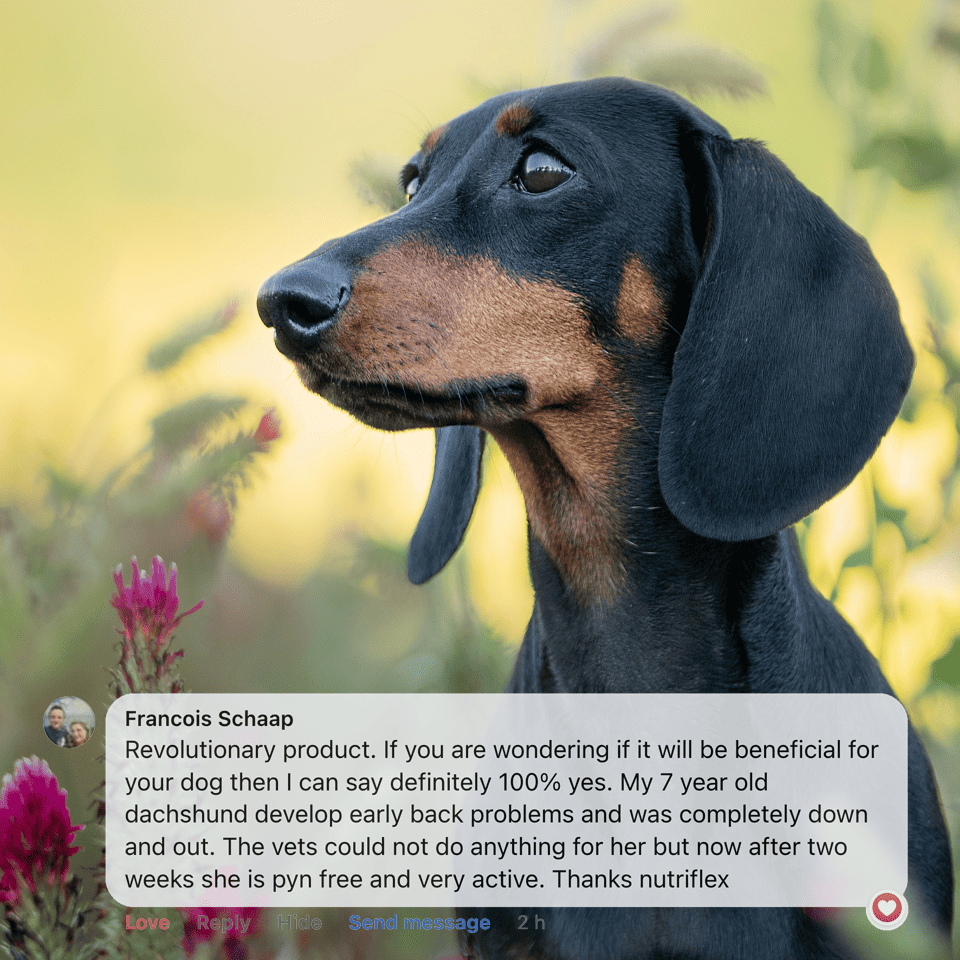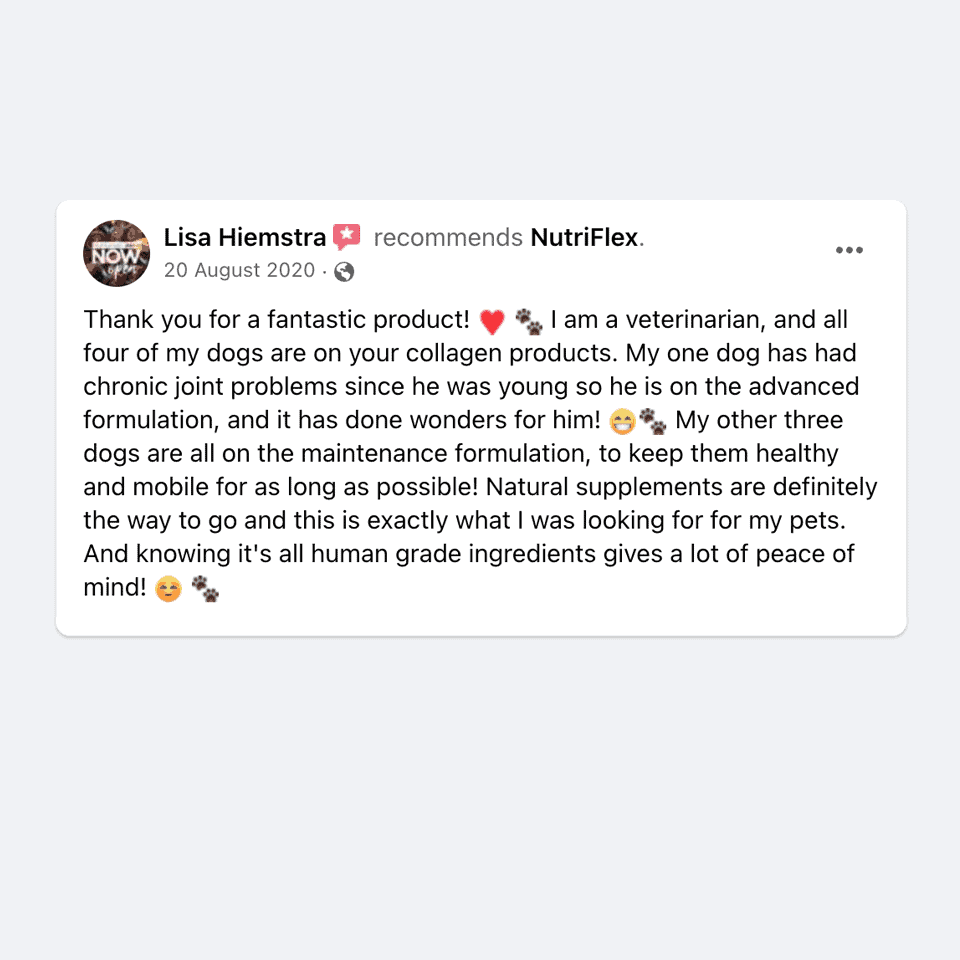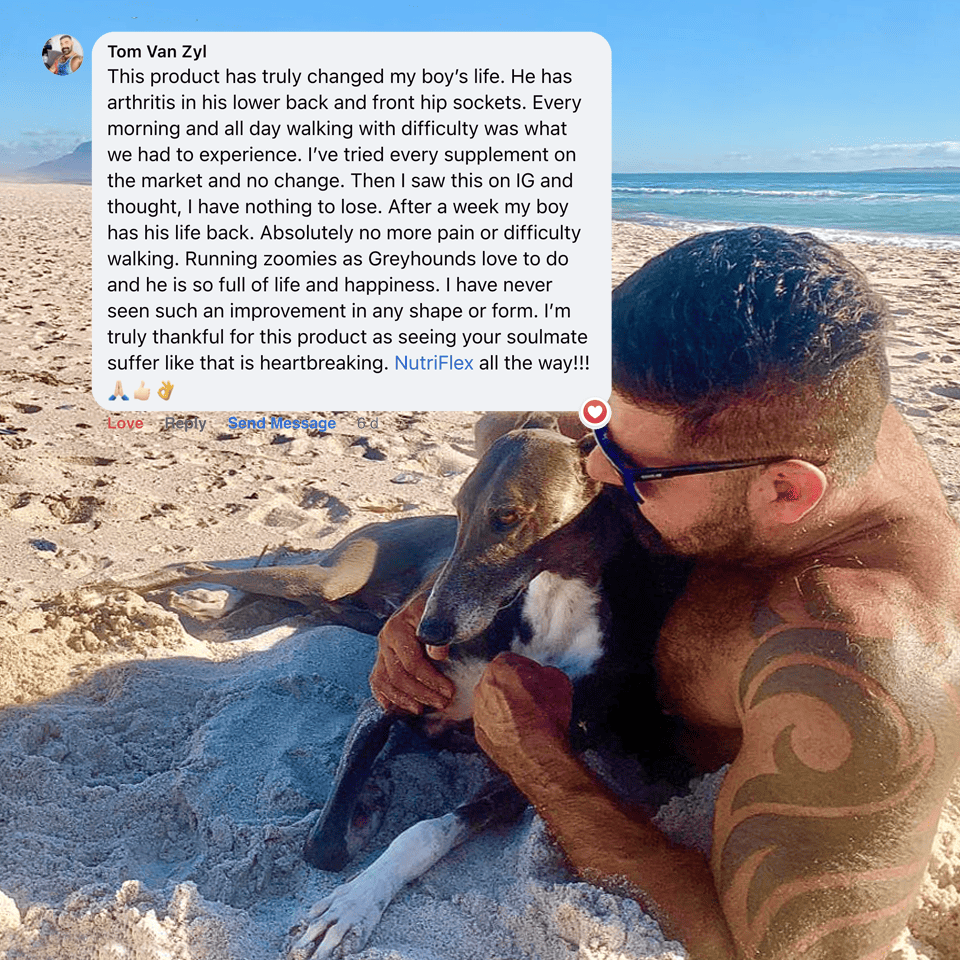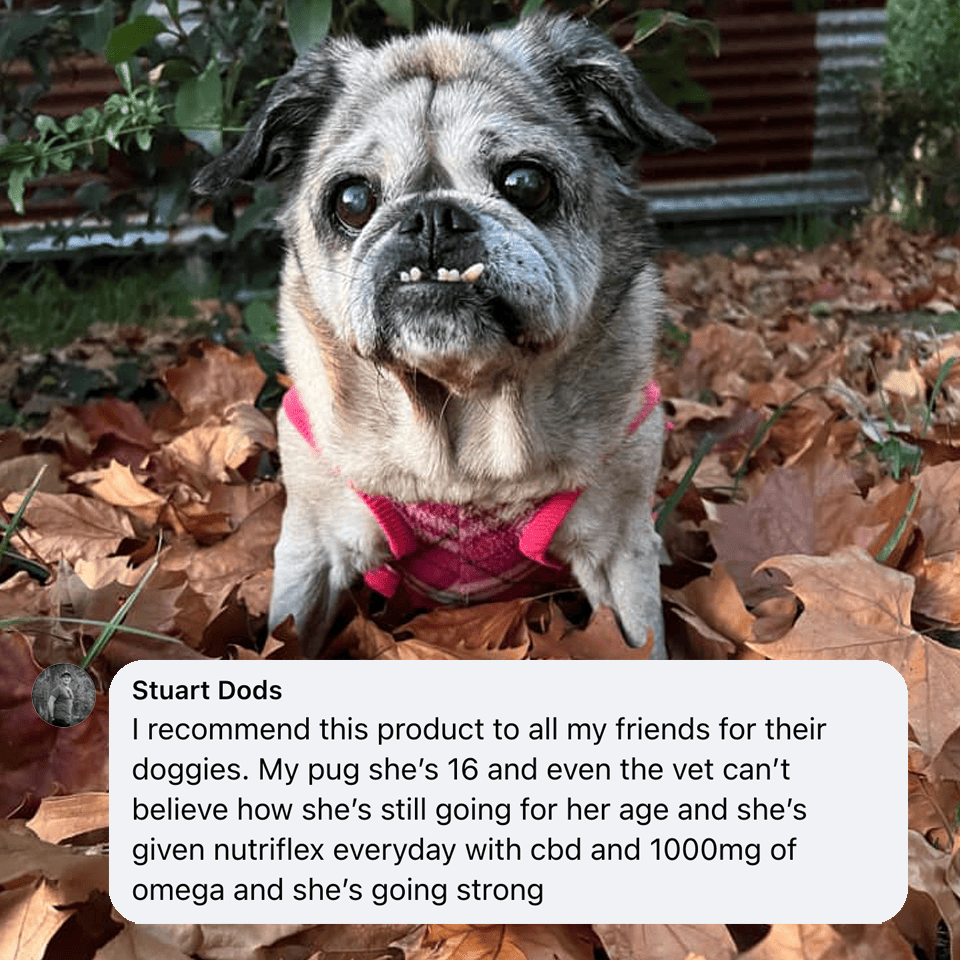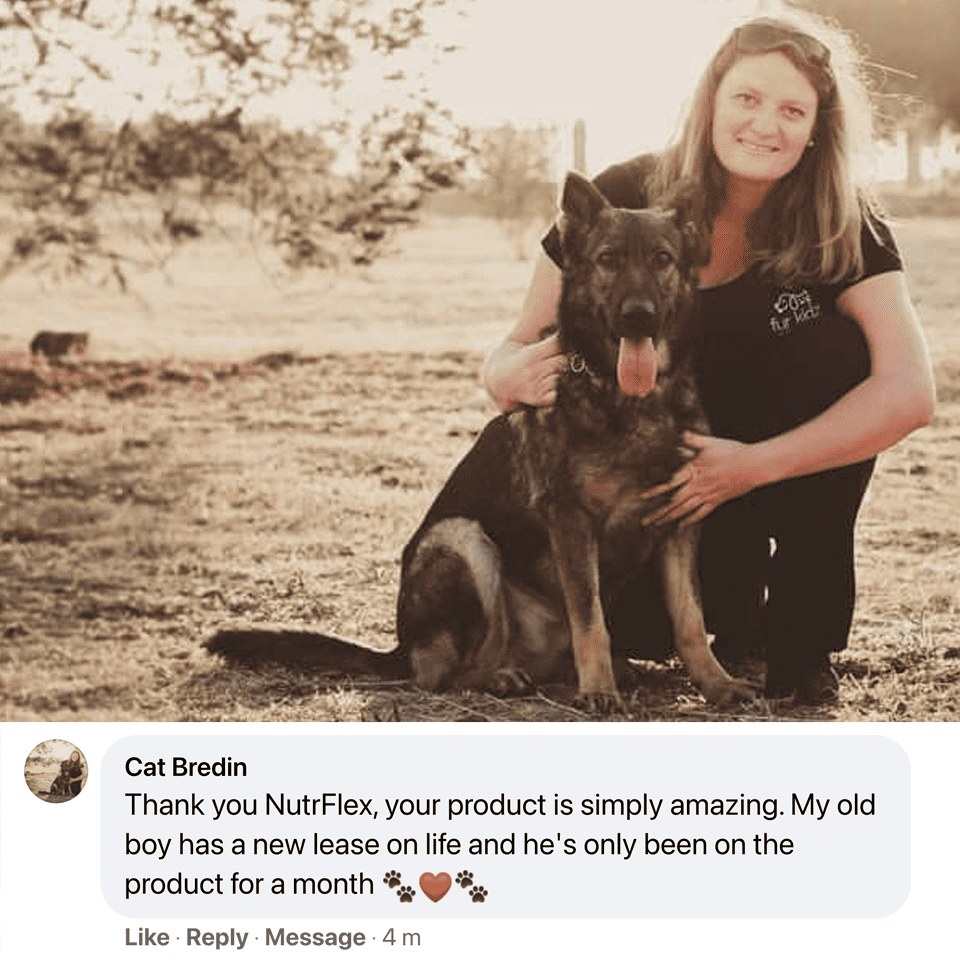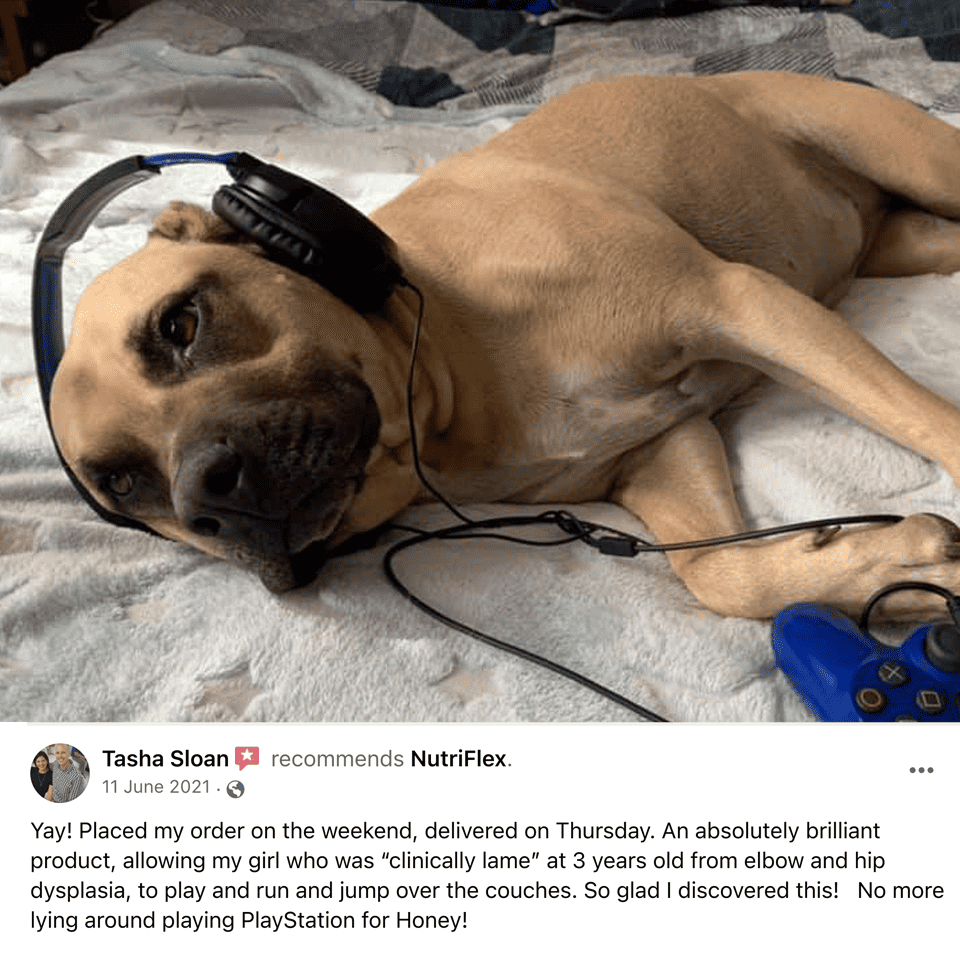 NutriFlex Natural Alternative Joint Supplements
NutriFlex offers a range of natural alternative joint supplements for cats, dogs, horses, and ponies. By utilising scientific research and expertise, the makers of NutriFlex have specifically formulated these supplements to support joint health and improve your pet's quality of life, ultimately leading to a happier and more active lifestyle.
The Potential Benefits of NutriFlex
Pet owners have reported that after taking NutriFlex, their pets experience reduced joint pain and stiffness and improved mobility. In addition, NutriFlex supplements, made with natural ingredients, are essential for many pet owners who want to avoid prescription medications and their potentially damaging side effects.
Third-Party Verified NutriFlex Reviews
Our reviews are third-party verified to ensure that the product you're purchasing is legitimate and effective. Our third-party verified reviews' extra credibility assures that NutriFlex is an excellent choice for your pet's joint health.
Is NutriFlex Worth Trying?
If you're looking for a natural alternative supplement to support your pet's joint health, NutriFlex is worth trying. Joint health is crucial to your pet's overall well-being, and NutriFlex offers a natural solution that can help support their health, fitness and mobility.
Discover why pet owners choose NutriFlex for natural joint support and its potential benefits for your pet's pain-free, active lifestyle.

The information appearing on this website is for educational and informational purposes only. Information and products are not intended to prevent, diagnose, treat or cure any disease or condition.