Our Story
"Until one has loved an animal, a part of one's soul remains unawakened." Anatole France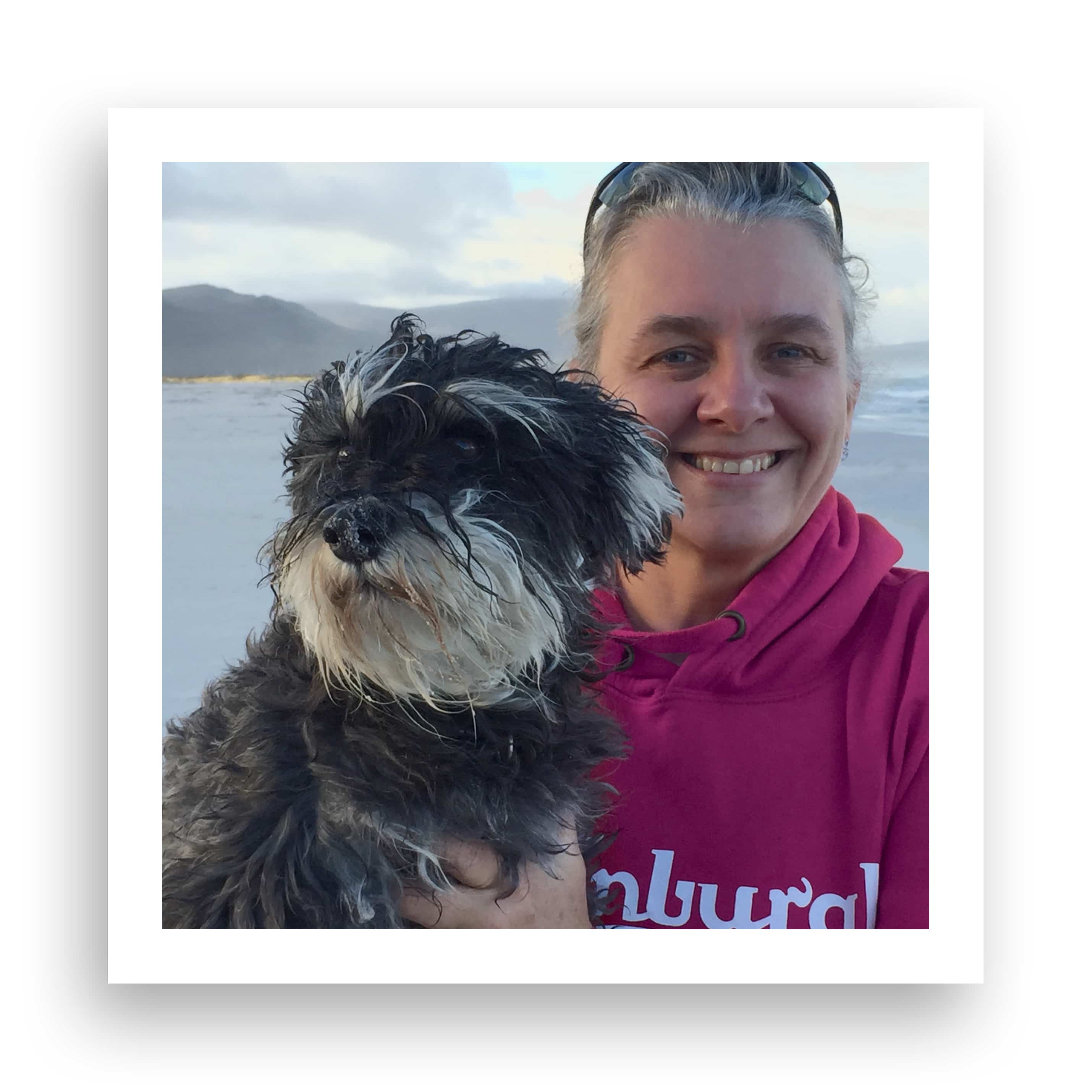 Hector Chief Inspiration Officer
Sharon Milani Director, SmartPack PTY Ltd
Hector — our most amazing (late) mini schnauzer of 17 (and a half) orbits around the sun, was the inspiration and guiding light behind NutriFlex — natural alternative collagen joint health supplements for pets.
I moved to South Africa with my Giant Schnauzer, Riley, and 36 Koi Carp in 2004, fueled by my passion for animals and love of wildlife photography. The flight captain assured the passengers that Riley was safely onboard, and upon landing in Cape Town, I was overjoyed to hear his barking and howling. Unfortunately, just two weeks into our new life, Riley suddenly passed away at just 2 years old, despite being hospitalised.
My heart was shattered, and I felt alone, surrounded by my 36 recuperating Koi Carp. But then Hector entered my life from Roodewall Kennels. Despite being expelled from puppy school for being untrainable, Hector quickly became adored by everyone for his larger-than-life personality. I promised to give Hector the best of everything and hoped he would live forever.
Nutrition is critical to longevity, and despite a poor start, Hector continued to be blessed with an active and happy life. He enjoyed nothing better than to run like the wind on his beloved beach and dip his face into shallow waves. Just before his twelfth birthday, Hector began chewing on his feet relentlessly. Further investigations indicated advanced age-related joint issues — several vertebrae had already fused together. Hector was sent home with something strong to help relieve discomfort but he reacted badly and almost immediately developed bladder stones.
At one point, Hector became so lethargic he couldn't lift his head even if I called his name or waved a biscuit under his nose — I honestly thought it was the end. On examination, it was "suggested" that being an "older" dog, we say our goodbyes and transport him over the rainbow bridge?!
Not so fast! and definitely not without a second opinion! Hector was hooked up to a drip and transported to the local animal hospital. He was detained overnight and underwent an emergency procedure to flush bladder stones that had formed a blockage. Within just 24 hours, Hector made an unbelievable transformation and was back to firing on all cylinders!
As a small local company, we have already offered pure collagen powder (for humans) and have witnessed some amazing transformations in people suffering from chronic joint issues and discomfort. This was our light-bulb moment, and the rest is history. Hector received a scoop of NutriFlex Advanced daily. No more stiffness, no more crying or struggling to get up onto his feet. And best of all — no more veterinary visits!
Six more glorious years we ours! Hector was fast approaching his 18th orbit around the sun — even though he was completely deaf or perhaps selectively hard of hearing?! he continued to love our 4km early morning walks on the beach.
SmartPack's research and development team spent many months researching, trialling and fine-tuning, working with animal nutritionists and holistic practices to perfect NutriFlex and to process approval and registration with DAFF. (Department of Agriculture, Forestry and Fisheries — South Africa).
Today we are immensely proud to share our love, passion and knowledge that is NutriFlex.
NutriFlex is a South African first — next-generation natural anti-ageing, collagen "bone broth" protein powder joint care that animals love.
Hector enjoyed a daily scoop of NutriFlex Advanced Complex (the orange tub) — developed specifically for senior animals and those already struggling with joint and mobility issues. Hector's brother from another mother — mini schnauzer, Ralph — just nine months old (22 August 2019) enjoys a daily scoop of NutriFlex Maintenance Complex (the green tub) developed to promote daily vitality and offset some of the degenerative effects of ageing and hopefully avert potential joint and mobility issues often associated with an animal's golden years.
Backed by science and recommended by vets, NutriFlex may also help your best friend and devoted animal companion keep active for life for longer.
Sharon Hector
What makes NutriFlex Joint Health Supplements for Pets different?
1. Anti-ageing collagen replenishment AND triple-action joint support
NutriFlex products are vet-recommended natural alternative joint health supplements for dogs, cats and horses. Formulated with human-grade ingredients sourced from nature, they are a great way to keep dogs, cats, horses and ponies active for life without the damaging side effects associated with traditional medications.
2. Eliminates protein deficiencies
NutriFlex sets itself apart from other joint-support and mobility supplements with its high protein content (up to 90%) and essential amino acids. As a crucial component of healthy and balanced nutrition, protein and amino acids are vital in maintaining your animal companions' body function, health, and immunity. Lack of adequate protein can lead to premature ageing, weakness, fatigue, and health issues. Ensure your best furry friend receives the necessary daily protein intake with a scoop of NutriFlex.
3. Does not contain synthetic vitamins
Unlike traditional mobility solutions and joint health supplements, our anti-ageing collagen supplements contain only naturally occurring sources of glycosaminoglycans (GAGs), chondroitin, hyaluronic acid, minerals, and essential amino acids. These synergistic nutrients are shown to provide superior absorption and efficacy compared to synthetic alternatives, ensuring your pet's joint health is in good hands.
4. No heavy metal toxicity
Formulated with OptiMSM, the only GRAS-certified MSM (organic sulphur) powder in the world. Ultra-pure OptiMSM has been distilled four times to eliminate all traces of toxins and heavy metals.
5. Non-acidic
NutriFlex is formulated with Vitamin C as Calcium Ascorbate. Calcium Ascorbate is a powerful immune booster, a non-acidic form of vitamin C that is much more gentle on the gut than regular vitamin C.
6. Guaranteed Quality
Our guarantee is simple: 100% human-grade ingredients, produced in a human food facility, and never any fillers or artificial ingredients. Your pet deserves only the best, and that's exactly what we deliver. With superior, pure ingredients sourced from nature, you can trust that your furry friend is getting the support they need for a long, happy, and active life. You can trust us to provide your beloved companion with the highest quality and safety standards.
Start strong. Stay Strong for life.
NutriFlex Collagen joint supplements for your pet can help them stay active and agile well into their golden years. Starting at an early age, you may be able to provide natural preventative care against painful arthritis or reduce the amount of traditional anti-inflammatory medications they need - saving you from unnecessary expense and heartache and saving them from potential long-term and damaging side effects!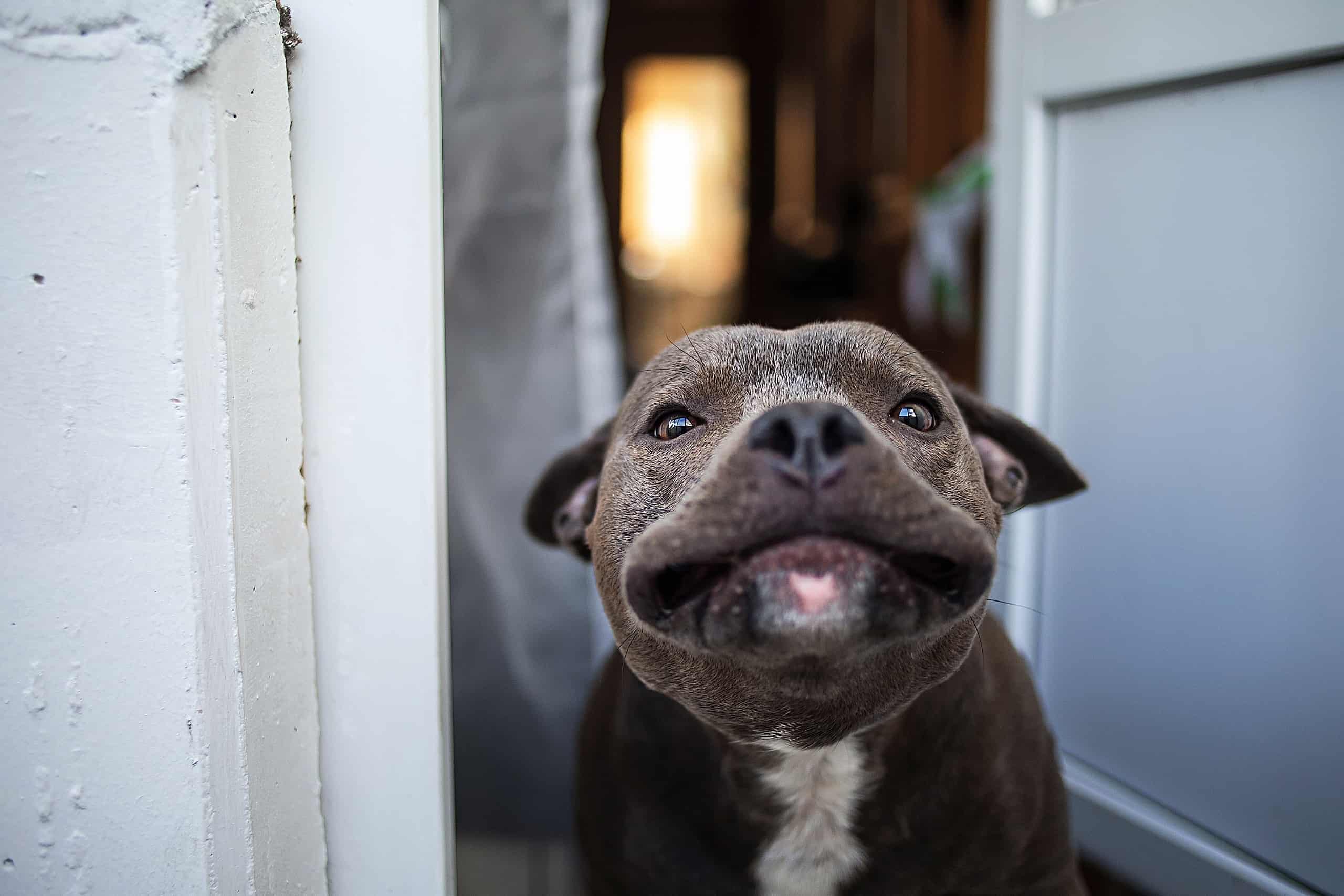 Young+Active Maintenance Collagen
Perfect for puppies, kittens, younger animals, canine athletes and working dogs aged from 8 weeks. NutriFlex is scientifically formulated to help offset degenerative conditions commonly associated with your pet's senior years.
Advanced Joint-Support Collagen
Vet recommended for senior dogs and cats (7+ years) and animals of all ages suffering from joint stiffness, mobility issues, discomfort, skin conditions or recovering from strenuous exercise, illness or surgery.

DAILY SCOOP OF HAPPINESS
ACTIVE FOR LIFE NATURALLY
 CREATED BY NATURE — CRAFTED BY NUTRIFLEX — LOVED BY ANIMALS
Vet-recommended natural alternative joint care solutions. Everyday NutriFlex Maintenance collagen for young and active dogs, cats and horses and NutriFlex Advanced triple-action joint support (joint, cartilage, bone) for senior pets and animals of all ages requiring intensive joint care. Scientifically formulated and brimming with naturally occurring joint nutrients, essential amino acids, vitamins and minerals, a daily serving is a great way to help your fur bestie enjoy daily vitality, mobility, agility and comfort — for longer — naturally
VITALITY MOBILITY LONGEVITY