Add a header to begin generating the table of contents
Natural alternative joint supplement recommended for long-term use
NutriFlex Dog Collagen - The Ultimate Natural Joint Supplement for Your Pet's Health
As pet owners, our top priority is ensuring our furry friends' well-being and comfort. One of the most significant aspects of maintaining their health is keeping their joints in optimal condition. Joint problems are common in dogs, cats, and horses, especially as they age or experience injury, affecting their mobility and quality of life.
Numerous joint supplements are available to address these issues, but choosing the right one can be challenging. NutriFlex is a premium natural alternative collagen joint supplement specially formulated to support the joint health of dogs, cats, and horses. In this article, we will delve into the science behind NutriFlex and understand the benefits of collagen for pet joint health.
What is NutriFlex and How Does it Work?
NutriFlex dog collagen is a joint supplement made from a unique blend of synergistic natural ingredients, including collagen, MSM, hyaluronic acid, chondroitin, and vitamin C. This combination of ingredients supports joint health by providing the necessary nutrients to maintain healthy joint function and reduce inflammation.
The collagen in NutriFlex is sourced from grass-fed pasture-raised beef and is rich in essential amino acids that play a crucial role in reducing inflammation and supporting joint health. On the other hand, hyaluronic acid and chondroitin are crucial building blocks for cartilage, maintaining its elasticity and resilience.
Benefits of NutriFlex for Optimal Joint Health
Using NutriFlex for your pet's joint health offers several benefits, including:
Supports Healthy Joint Function: The unique blend of ingredients in NutriFlex provides the necessary nutrients to maintain healthy joint function and reduce inflammation, improving your pet's mobility and discomfort.

Reduces Inflammation: MSM and amino acids present in NutriFlex are essential in reducing inflammation, a common cause of joint pain and discomfort in pets.

Improves Cartilage Resilience: Hyaluronic acid, chondroitin, and vitamins and minerals in NutriFlex help maintain cartilage elasticity and resilience, which are crucial for maintaining healthy joint function.

Easy to Administer: NutriFlex is available in an easy-to-administer powder form, making it simple to incorporate into your pet's daily routine. Select the appropriate serving size according to your pet's weight.
The effects of ageing and injuries on pet joint health:
Ageing and injuries can have a significant impact on pet joint health. As pets age, their bodies undergo several changes, including a reduction in collagen production, which can lead to joint problems. Collagen is a crucial building block for cartilage, tendons, ligaments, and other connective tissues that support joint health. The reduction in collagen production can cause these tissues to become weaker and less resilient, making them more susceptible to wear and tear.
Injuries, such as fractures, dislocations, and sprains, can also significantly impact joint health. Injuries can cause damage to the cartilage, ligaments, and other tissues, leading to inflammation and pain. In some cases, injuries can cause irreversible damage to the joint, leading to long-term joint problems and reduced mobility.
In both cases, joint supplements such as NutriFlex can support joint health. The combination of natural ingredients in NutriFlex provides the necessary nutrients to maintain healthy joint function and reduce inflammation, improving your pet's mobility and discomfort. In addition, NutriFlex can also help improve cartilage resilience, maintaining its elasticity and strength, which is crucial for maintaining healthy joint function.
It is important to note that joint supplements should not be used as a substitute for veterinary care. If your pet has joint problems, it is essential to consult a veterinarian to determine the best course of treatment.
NutriFlex vs Other Joint Supplements for Pets
NutriFlex stands apart from other joint supplements for pets with its unique blend of natural ingredients and proven effectiveness. We at NutriFlex believe in providing only the best for your pet, which is why we offer a simple guarantee - our products contain 100% human-grade ingredients, are produced in a human food facility, and never include any fillers or artificial ingredients. Your furry friend is essential to your family; their health and well-being are our top priorities.
Our commitment to superior, pure ingredients sourced from nature means you can trust us to provide your beloved companion with the highest quality and safety standards. In addition, we carefully craft our products to support your pet's health, helping them to live a long, happy, and active life.
At NutriFlex, we dedicate ourselves to providing pet owners like you with a trustworthy source for premium pet supplements. Our promise is simple - to deliver only the best for your furry friend every time. Trust us to provide the quality care that your pet deserves.
Conclusion
Maintaining your pet's joint health is crucial for their well-being and quality of life. NutriFlex is a leading joint supplement specially formulated to support the joint health of dogs, cats, and horses. With its unique blend of natural ingredients and proven effectiveness, NutriFlex is the best choice for your pet's joint health. If you're concerned about your pet's joint health or have noticed a decrease in mobility, consider incorporating NutriFlex into their daily routine. Your pet will thank you for it!
Transform your pet's joint health with NutriFlex. Order now and see the difference!
Here are six great reasons to start giving your dog collagen today!
1. Joint stabilisation and injury prevention
Your pet's health and well-being are primarily determined by their joints - 70-90% of the muscles, tendons, and ligaments depend on adequate collagen levels. Unfortunately, with age comes a natural decline in production, resulting in brittle bones, weakened connective tissue and increased risk of injuries such as torn cruciate ligaments or patellar subluxations. Luckily, recent studies have found that dietary supplements containing collagen powder help prevent these types of joint pain and manage existing osteoarthritis symptoms experienced by adult dogs too! Collagen joint supplements have been proven to support long-term mobility and health in large dog breeds such as Great Danes. Starting your pup off on a supplement at just eight weeks old will help them grow into adulthood with strong, healthy joints - whatever their adventure!
2. Joint development
Your pup is jumping with energy and growing at an incredible rate! To keep up, their bones, joints, ligaments, and tendons need extra support while bearing more weight. Quality nutrition will strengthen and stabilise these active body parts to prevent soft tissue injuries for all the leaps and bounds ahead. Collagen provides fast absorption, increasing skeletal collagen formation on a cellular level — helping your puppy form strong foundations from day one! So start them young: feed them collagen today to give them life-long strength tomorrow.
3. Relieve age-related joint pain
As dog's age, they often suffer from uncomfortable joint and soft tissue pain. This is due to a reduction of collagen in their joints which can lead to arthritis, disc degeneration and tendon swelling - three common causes of chronic pain for our senior canine companions.
4. Support digestive health
Collagen aids digestion by breaking down proteins and repairing the gut, potentially preventing nutrient malabsorption, digestive distress and weight loss. In addition, it further seals the gut's protective lining, managing leaky gut syndrome.
5. Relieve skin allergies, promote hair growth, coat shine and strong nails
Canine skin is a complex network of 70% collagen. It gives dogs the essential peptides to maintain supple and hydrated skin, an impressive glossy coat, and strong nails that won't easily break.
6. When should you start feeding your dog collagen?
Keeping your pup healthy and active is essential, especially as they mature. However, even young dogs can be vulnerable to osteoarthritis or joint deterioration due to genetics - something often overlooked by many pet parents. Large breeds are more prone, but all dogs may develop rheumatoid arthritis regardless of their size over time. Preparing for these potential issues early on by introducing collagen into their diet could prevent future aches, pains, and mobility issues associated with ageing.
If you're looking for a way to help keep your furry friend healthy, happy and active, NutriFlex collagen could be the answer. Our all-natural supplements deliver excellent joint health benefits free from dangerous side effects - offering long-term rewards with every serving!
Start strong. Stay Strong for life.
NutriFlex Collagen joint supplements for your pet can help them stay active and agile well into their golden years. Starting at an early age, you may be able to provide natural preventative care against painful arthritis or reduce the amount of traditional anti-inflammatory medications they need - saving you from unnecessary expense and heartache and saving them from potential long-term and damaging side effects!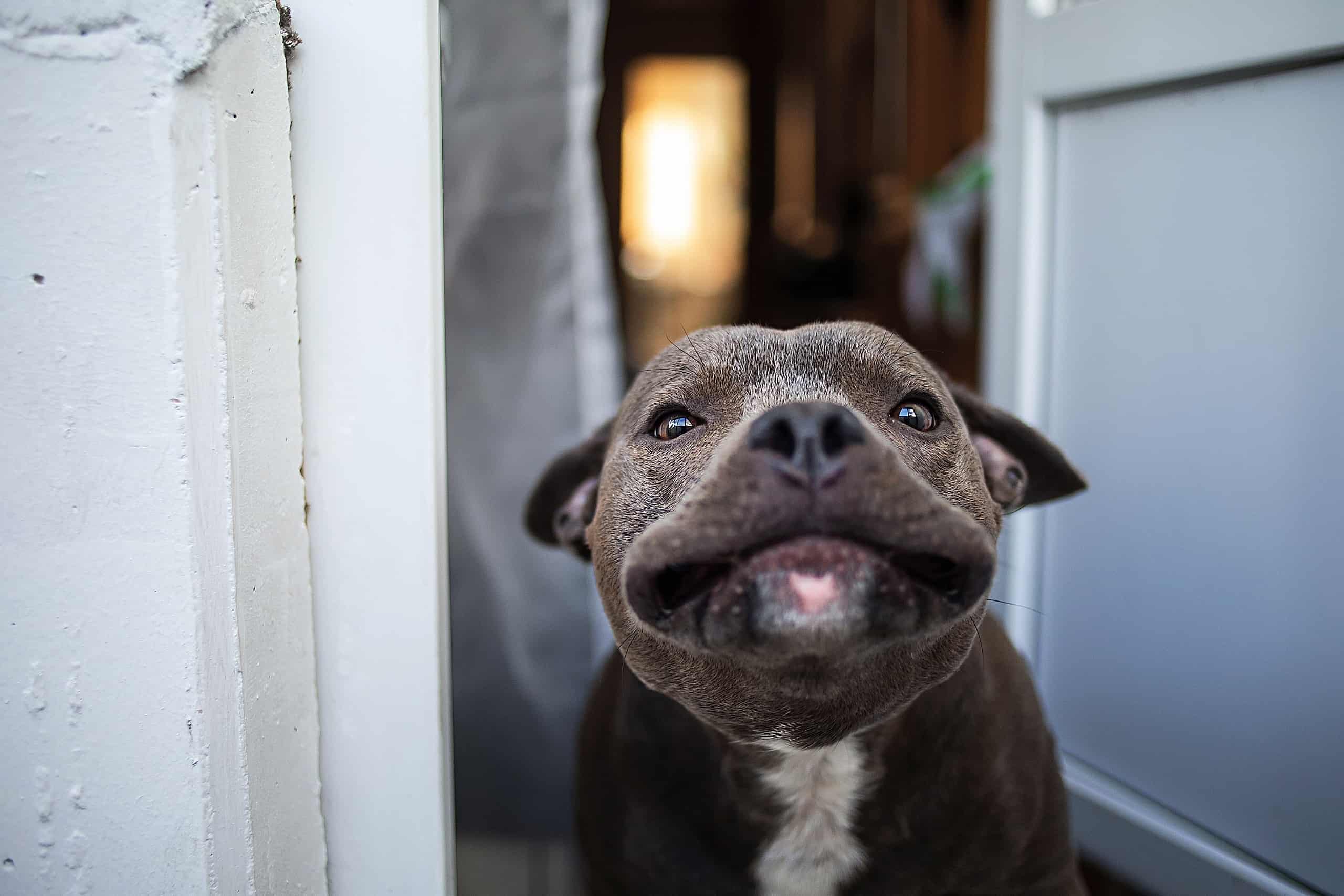 Young+Active Maintenance Collagen
Perfect for puppies, kittens, younger animals, canine athletes and working dogs aged from 8 weeks. NutriFlex is scientifically formulated to help offset degenerative conditions commonly associated with your pet's senior years.
Advanced Joint-Support Collagen
Vet recommended for senior dogs and cats (7+ years) and animals of all ages suffering from joint stiffness, mobility issues, discomfort, skin conditions or recovering from strenuous exercise, illness or surgery.

DAILY SCOOP OF HAPPINESS
ACTIVE FOR LIFE NATURALLY
 CREATED BY NATURE — CRAFTED BY NUTRIFLEX — LOVED BY ANIMALS
Vet-recommended natural alternative joint care solutions. Everyday NutriFlex Maintenance collagen for young and active dogs, cats and horses and NutriFlex Advanced triple-action joint support (joint, cartilage, bone) for senior pets and animals of all ages requiring intensive joint care. Scientifically formulated and brimming with naturally occurring joint nutrients, essential amino acids, vitamins and minerals, a daily serving is a great way to help your fur bestie enjoy daily vitality, mobility, agility and comfort — for longer — naturally
VITALITY MOBILITY LONGEVITY
The information appearing on this website is for educational and informational purposes only. Information and products are not intended to prevent, diagnose, treat or cure any disease or condition.