Dog supplements are essential tools for securing your darling dogs' future. A healthy dog is a happy dog, and reliable dog supplements play a significant role in ensuring that your pet is given the best possible treatment and a decent shot at a long and happy life.  
In this quick read, we'll discuss some of the high-quality dog supplements and joint-care products we provide at NutriFlex. Our products are designed with the well-being of your pet in mind. Our products are scientifically backed and packed to the brim with natural ingredients. Keep reading to learn about the benefits of collagen powder and how NutriFlex can provide the products you need to pamper your pooch with natural goodness.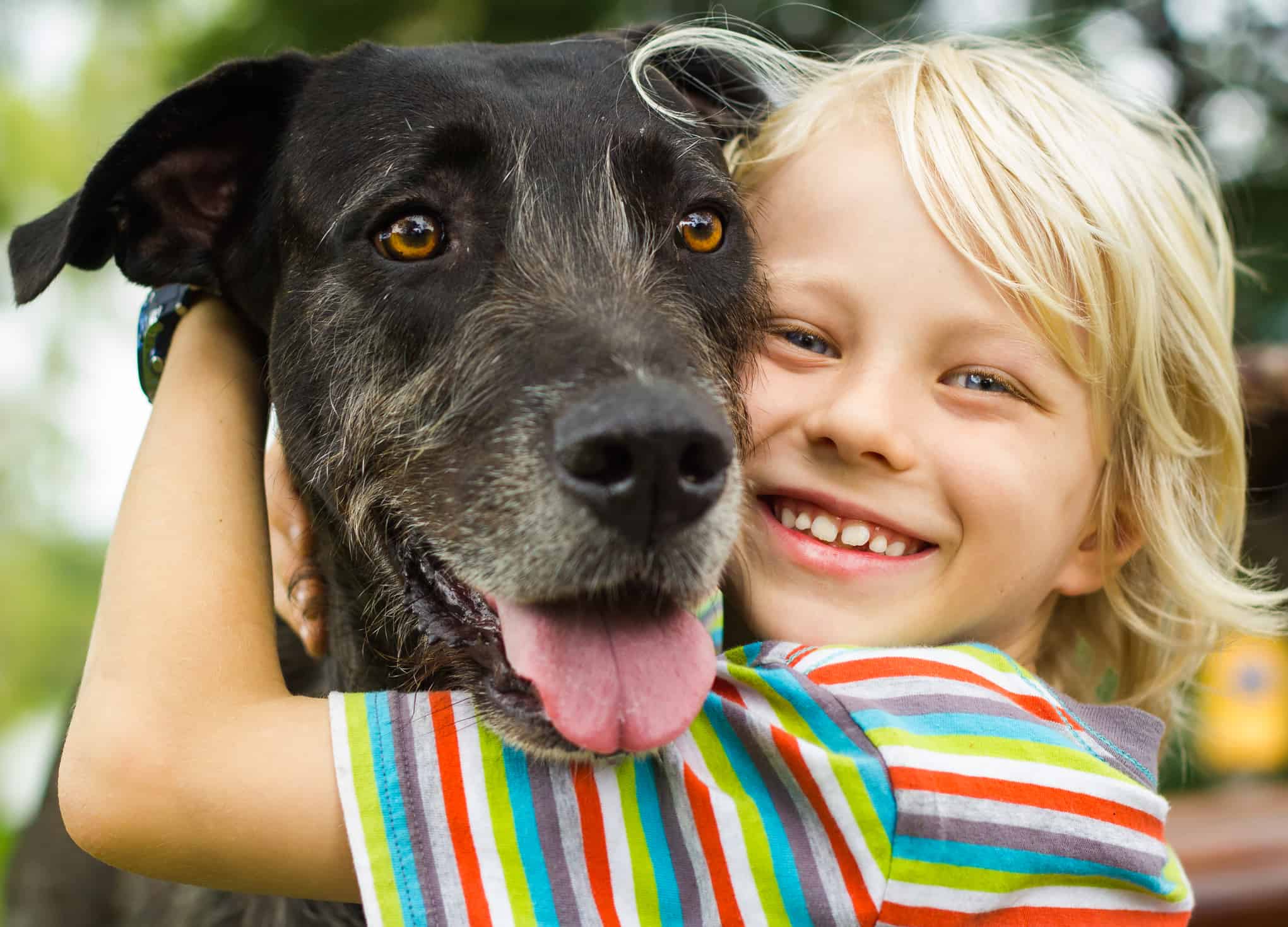 Dog Supplements: NutriFlex Joint Support
Unfortunately, some dog breeds are prone to joint pain, especially as they age. This is where NutriFlex joint support supplements come in. We offer vet-recommended natural solutions to joint pain in dogs, cats, and horses. Our formulas are jam-packed with goodness – comprising natural ingredients and the best intentions.  
We aim to help you give your pet a long lifespan, protecting your pooch from joint pain and health-related issues. With NutriFlex formulas, you can help your darling dog enjoy mobility, vitality, agility, and maximum comfort for much longer. We all wish our pets would live forever, and while this may be impossible, we can at least give them a comfortable, healthy, and overall lengthy lifespan when we choose the right supplements. 
Everyday Maintenance Collagen For Pets 
Introducing the NutriFlex Everyday Maintenance Collagen for Pets. These scientifically formulated dog supplements are designed to support your furry friend's overall health and longevity. Perfect for puppies, canine athletes, and working dogs aged from 8 weeks, NutriFlex helps unlock happiness, vibrancy, and longevity one scoop at a time. 
Our Everyday Maintenance Collagen is specially formulated to support active and growing joints in young animals. This supplement stabilises and strengthens joints, ligaments, and tendons, preventing injuries while accelerating recovery from exercise. It's also formulated with Type 1 collagen, representing 90% of your pet's organic bone mass. 
Our Everyday Maintenance Collagen is perfect for large breed dogs and breeds prone to developmental joint issues. This supplement helps offset some of the degenerative signs of ageing before they appear, giving your pet a strong start to staying fit and healthy for life. 
Advanced Joint Support Collagen For Pets
Our NutriFlex Advanced Collagen is a vet-recommended, next-generation natural alternative that offers triple-action joint support for dogs of all ages who require intensive joint care.  
NutriFlex Advanced Collagen is an all-in-one natural extraction of critical joint nutrients, including amino acids, chondroitin, glycosaminoglycans, hyaluronic acid, vitamins, and minerals. These vital joint nutrients help to preserve joints and protect and maintain cartilage – all the while supporting bone health as well.  
NutriFlex Advanced Collagen is an excellent choice for animals suffering from joint stiffness, discomfort, muscle pain, skin conditions, or recovering from strenuous exercise, illness, or surgery. It's also made from nature's 100% active (human-grade) ingredients, making it a safe and effective option for your furry friends. 
The NutriFlex Advanced Collagen supplements help to increase your dog's immunity. They also assist with improved movement, reduced inflammation, and help renew cells and decrease any joint discomfort your dog may be experiencing. This supplement is formulated with a unique Type II collagen matrix of naturally occurring joint-specific nutrients, rapidly absorbed by the body – promoting proteoglycan synthesis and decreasing the activity of enzymes that can break down joint cartilage, which causes joint discomfort and mobility issues.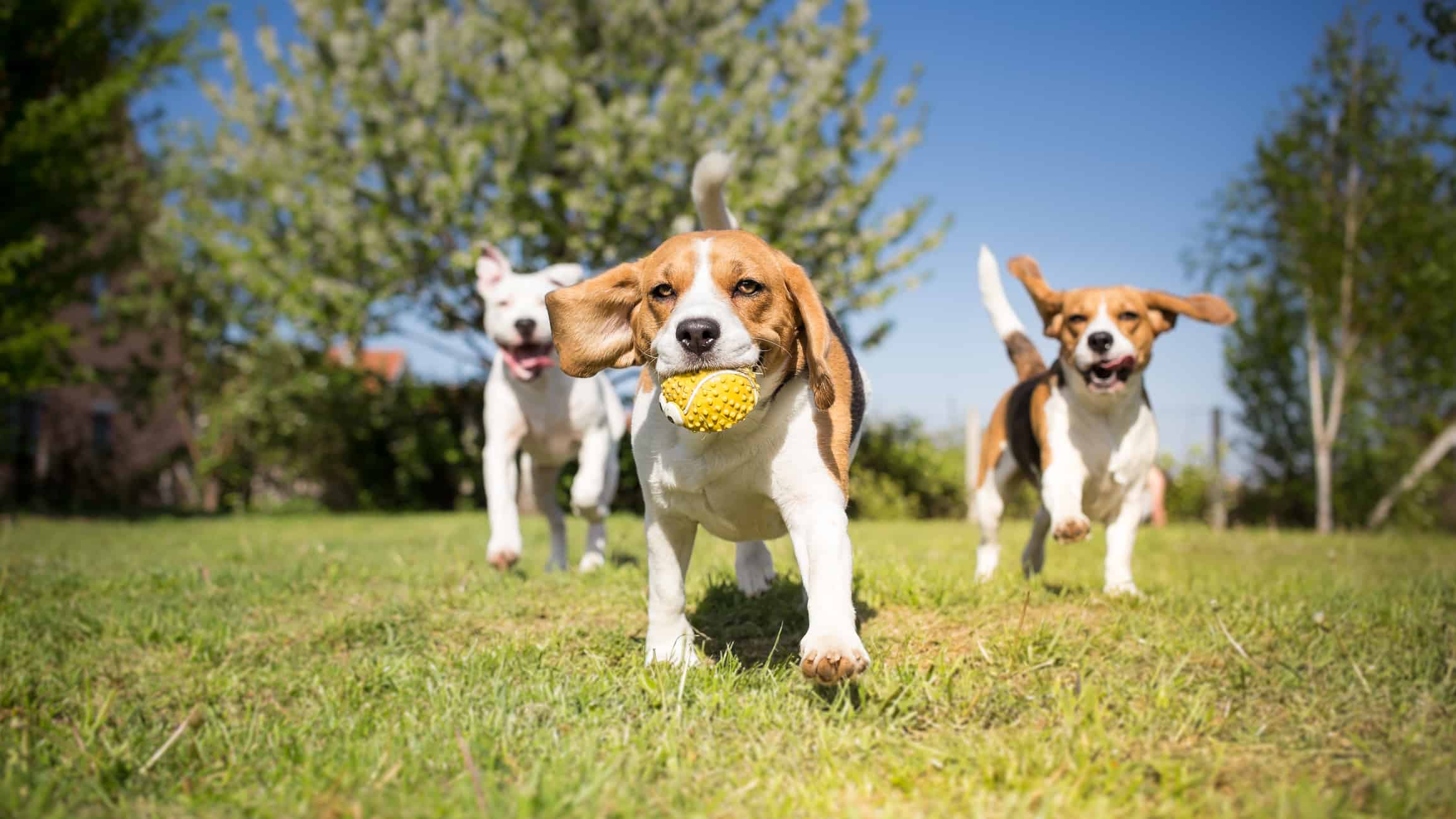 Gravy Meal Topper 180g – Bone Broth For Pets
Transform your dog's mealtime experience with our NutriFlex Beef Gravy Meal Topper, one of our most popular dog supplements. Made from human-grade ingredients, our slow-cooked bone broth from meaty beef bones is packed with essential amino acids, vitamins, and minerals, making every meal a flavour-packed powerhouse of energy and vitality. The irresistible aroma and taste of our savoury bone broth, nutritional yeast, and prebiotic fibre will entice even picky eaters. 
Our gravy meal topper is convenient, nourishing, and free of unwanted preservatives, synthetic vitamins, artificial flavours, and colourants. All you have to do is mix the gravy with hot water and pour it over your pet's food. The broth is suitable for dogs of all breeds and ages from 8 weeks and makes up to 60 servings. 
This meal topper is expertly formulated to synergise with NutriFlex Maintenance and Advanced Joint Supplements. Used in combination, these supplements provide a comprehensive solution to boost your dog's overall health and improve joint function.  
The NutriFlex Gravy Meal Topper promotes healthier tissues, bones, and joints, and it aids in better, more healthy cartilage and tendons too. It's also a long-term preventative measure that helps dogs sustain mobility and prevents age-related issues. It's also an excellent choice for picky eaters who need something delicious to prompt them to clean their bowls.  
Administering medication for your furry friend can be daunting, especially if they dislike taking pills. Fortunately, our all-natural meaty bone broth gravy meal topper provides a quick and effortless solution, making it much easier to give your dog the required medication. Not only will your pup find the delicious gravy irresistible, but it also ensures that your pet receives the necessary medication hassle-free. 
Omega-3 For Dogs – 120 Softgels
The NutriFlex Omega-3 Softgels product is a daily super-booster designed to promote overall health and wellness in your furry friend. These softgels encapsulate concentrated DHA and EPA fish oil. They're also specifically formulated to support healthier joints, relieve skin irritation, and promote a nice, healthy, shiny coat.  
Our purified deep-sea fish oil provides your pet with a rich source of essential omega-3 fatty acids crucial for their health. NutriFlex delivers the correct amount of nutrients encapsulated with added vitamin E, guaranteeing freshness and maximum benefits with each serving. 
What sets NutriFlex apart is our exceptional quality deep sea fish oil that pairs perfectly with NutriFlex Maintenance and Advanced supplements. Our powerful combination of supplements offers a range of health benefits, from supporting brain health and cognitive function to improving cardiovascular fitness and strength and even reducing the risk of heart disease. In addition, our fish oil is derived from sustainably harvested, wild-caught sardines, anchovies, and mackerel, ensuring unrivalled purity compared to other fish oils sourced from larger fish like salmon.  
Our clean and superior formulation contains no soy, GMOs, additives, or harmful preservatives. NutriFlex Fish Oil Omega-3 supplement is fortified with a potent antioxidant and molecularly distilled to remove all toxins and heavy metals that may harm your pet. 
Maintenance X4 MultiPack 200 Days
The NutriFlex Maintenance MultiPack offers a powerful collagen supplement designed to support the health and well-being of your pets. This specially formulated blend is perfect for puppies, younger animals, canine athletes, and working dogs from 8 weeks and beyond. 
Looking for a supplement that can help your pet's joints stay healthy and strong? Look no further than the Maintenance X4 MultiPack! Packed with essential nutrients that support active and growing joints, this powerful supplement can help prevent injury and accelerate recovery from exercise. In addition, with its high levels of Type 1 collagen, which represents 90% of your pet's organic bone mass, this supplement is also great for promoting overall bone health. So give your furry friend the support they need with the Maintenance X4 MultiPack! 
NutriFlex Maintenance also helps to offset some degenerative signs of ageing before they appear by nourishing gut health, protecting your pet's gut lining and digestive tract, soothing an upset stomach, and relieving digestive ailments. Improving your pet's nutrient absorption and supporting immune function promotes nourished gut health. 
This supplement supports joint and bone health and promotes skin hydration, coat vitality, and shine, providing relief from dry skin, inflammation, itching, and hair loss. Replenishing lost collagen naturally can help your dog enjoy a happier, healthier, and more active life. With its excellent source of protein (90%) and 18 essential amino acids, this supplement is a great way to restore optimal levels of nutrients to your pet's diet. 
The Maintenance X4 MultiPack 200 Days is designed to build lean muscle and strength, stabilise and strengthen joints to help prevent injury, boost calcium absorption for optimal bone health, minimise age-related bone loss, and improve gut and digestive tract health while protecting against intestinal worms. It also supports liver function and detoxification, eases discomfort, and accelerates recovery from strenuous exercise.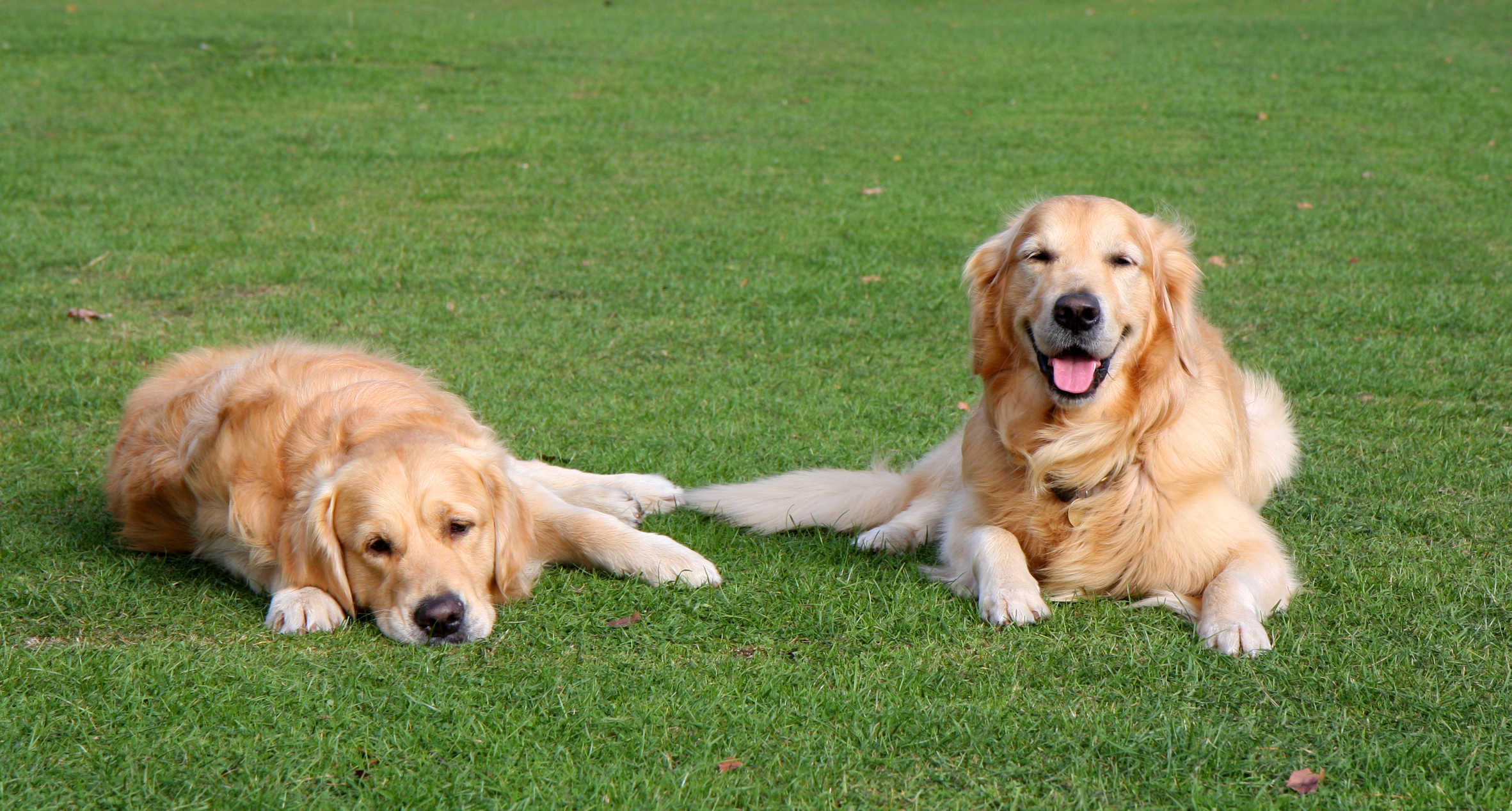 Benefits Of Dog Supplements
Dog supplements are gaining popularity among pet owners for a good reason. These supplements, formulated with essential vitamins, minerals, and other nutrients, promote overall health and well-being in dogs. However, while high-quality food is essential, it may not provide enough nutrients to meet all of your furry friend's needs.  
Here are just a few of the benefits that dog supplements can provide: 
Improved Joint Health: As dogs age, their joints begin to feel the strain. One of the main reasons people turn to dog supplements is to protect and improve the joint health of their beloved ageing dogs. 
Healthier Skin and Coat: Your dog's shiny coat is due to certain vitamins and minerals they're getting from their food. Omega-3 fatty acids, commonly found in fish oil, can keep your dog's coat shiny and their skin healthy.  
Improved Digestive Function: Much like human beings, dogs can experience digestive problems too. This can lead to discomfort and sometimes rather severe health issues. Probiotics can help to improve gut health by promoting healthy gut bacteria. 
Increased Energy and Vitality: Dogs that are not getting all the essential nutrients they need from their diet can become lethargic and slow. Combatting this, certain dog supplements are given to provide dogs with the necessary nutrients to support energy production and overall vitality. 
Improved Brain Function: Cognitive decline is as common in dogs as it is in humans. Supplements that contain omega-3 fatty acids like DHA and EPA can help support brain function and improve cognitive abilities. 
Preventative Care: A lot of pet owners use dog supplements as a preventative measure to help keep their dogs healthy and prevent future health issues. Pet owners can help support their fur best friend's overall health and well-being by providing their dogs with essential nutrients. 
It is important to note that while dog supplements can provide numerous benefits, they should never replace a balanced and nutritious diet. Dog supplements should complement a healthy diet and lifestyle rather than a replacement for it. Pet owners should also consult with their veterinarian on any new supplement regimen.